Define the Internet Explorer Browsing Filter
Here are the steps to follow in order to set a browsing filter on Internet Explorer.
Stage 1
Go to Tools/Internet Options and select the Content tag. Then click on Enable in Content Advisor (see the image below). A window will open. Enter a password in the special zone reserved for that purpose. Note down this password on a sheet of paper or remember it and then validate it. This password will be necessary when you wish to deactivate the protection. The Access Management window will then open (next step).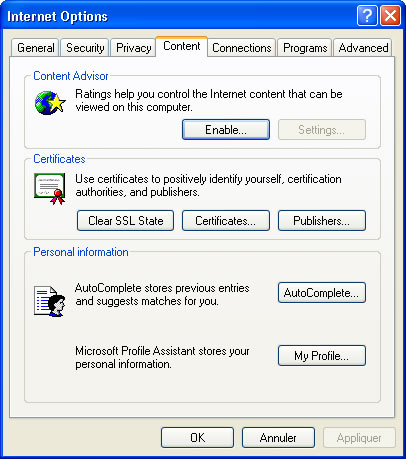 Stage 2
In this new window click on the Ratings tag (see below). Select a category (for instance Sexual Content) then adapt the scrollbar to mention the content of the pages that your browser's users will be authorized to visit.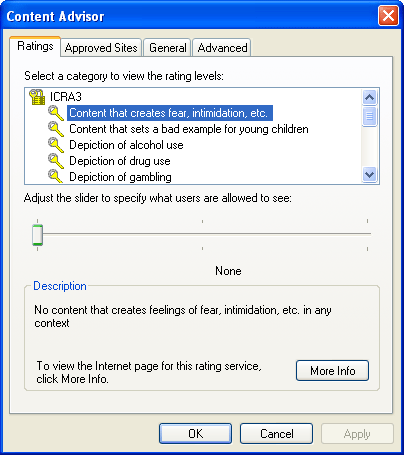 Stage 3
Then click on the General tag (see below). Uncheck the "The users can visit the sites without access control" section in order to limit your browser's action to the sites without the keywords previously entered or tick "The supervisor can enter a password to allow users to view the content of pages with limited access" if you want to communicate your password to other people to allow them to visit these pages.